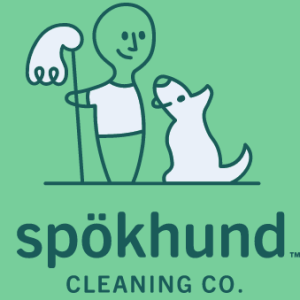 Where Quality Meets Affordability
Here at Spokhund Cleaning we believe a clean home is a right not a privilege 
NEW APARTMENT CLEANING OFFERS
Weekly Cleaning Starting at
Weekly Cleaning Starting at
The Best NASHVILLE Cleaning Services
Customers often inquire about how we can claim to be the best company in this area. Our cleaners use optimal techniques and advanced equipment to get you the results you expect. 
Our Nashville Cleaning Service
Spokhund Cleaning Company strives to be the optimal solution for anyone in need of professional cleaning in Nashville, Tennessee. Residential customers benefit from our work, and our commercial clients value our punctuality. This is the most reliable way to get the work done right. It's also a one-stop solution for anyone in Nashville Tennessee.
Spokhund provides Nashville with the most experienced cleaners. Each member of our team is incredibly dedicated. This is a great way to have your house or building cleaned. We use the best products in the industry, so you can relax while we get the job done.
Our cleaners are proud to provide this work for all homeowners and businesses in Nashville, Tennessee. Some customers ask us if they need to do any preparations before our cleaners arrive, but there's no need for it.
Why Choose Our Cleaning Service
There are several reasons to choose our professional services in Nashville. We hire only the most qualified and dedicated professionals to perform these tasks, and if you weren't convinced already here are a few more reasons to hire our Nashville cleaners.
Friendly, courteous interactions are the standard for each employee of our team. This ensures that you will get the best experience without any hassles or problems. Our team is trained to listen carefully to ensure that each client's needs are addressed. The commitment to providing friendly interactions begins when you contact us.
Quality and convenience are important for our customers, so we only use the most advanced techniques and ecologically safe products. The procedures we use for each job meet the highest standards for safety and quality. Detailed and customized work is done to meet the highest quality standards in this industry.
Professionalism is the core of each job we perform, and this is why we hire only the most trained and courteous cleaners. We rely on satisfied customers to build our local reputation, so we invest heavily in providing continuing education and training on a regular basis.
Reliability is the main thread that weaves together all other aspects of our offerings. Customers need to know that our team is a reliable provider of deep cleansing for homes and offices in this area. Anyone with a need for reliable and courteous work will benefit from obtaining an estimate
Satisfaction is an important driver of customer referrals, so we do everything possible to make each client happy. This includes paying close attention to details and ensuring that each member of our service team listens closely to each of our Tennessee customers.
The professionals on our team understand the importance of offering a fast response time. Problems in your home or office can be time-sensitive, so we ensure that your service call is our top priority. Keep our number on speed dial for the best results, and never hesitate to reach out to our company for help.
Contact Our Nashville Cleaning Company
Our Nashville Cleaning Company hires only the most experienced professionals who take pride in the quality of their work. Every new customer gives us an opportunity to prove our value to the community of Nashville. Our crew performs this work with meticulous care and precision.
There has never been a better time to get the pristine indoor look you want at a quality you can afford. The deep clean work can improve your quality of life, and we only use products that are safe for kids and pets. Make sure to contact our company right now to get a residential or commercial work estimate.